Veterans Make Excellent Franchise Owners
PremierGarage values the military training Veterans have received and how it can be transitioned into the civilian workforce. We recognize the discipline, communication, and teamwork skills that have been instilled in members of the U.S. Military and Canadian Armed Forces and how they can translate well into business ownership, particularly within a franchise system. Our goal is to provide competitive franchise opportunities along with a significant financial incentive to make a Veteran's transition into business ownership a successful one.
One of the Best Veteran Franchise Companies in the U.S
Home Franchise Concepts, PremierGarage's parent company, takes pride in knowing several of our franchise companies have been designated as the best Veteran franchise opportunities by several organizations over the years, including Franchise Business Review™, Entrepreneur®, Inc. 5000, Canadian Franchise Association®, Military Times™, and Franchise Times®.
Home Franchise Concepts is committed to helping Veterans take that life-changing step and have awarded over $1 Million in discounts to Veterans who have joined our franchise family. We're also a member of VetFran, an international organization that connects vets with the right franchise opportunities.
Transferring Veterans' Skills into Franchise Ownership
Military service and the unique skill set mastered by veterans provides an excellent foundation for a career as a franchise owner. Through working with many successful Veteran franchise owners, PremierGarage has been able to define the skills that specifically contribute to their success:
Leadership Skills: As a franchise owner, you will be running the day-to-day operations, hiring, training, managing and leading teams, which may prove to be second nature for many Veterans.
Respect for the System: Being able to work within a prescribed system and follow protocols is part of the military mindset, and this correlates to working within a proven franchise system. Our business model is defined with a fail-safe support system in place, dedicated to your success.
Risk Taking: Fear is not your driver. With proper due diligence, you are ready for the work and commitment required to become a successful franchise owner.
Teamwork: In every endeavor, you are part of a team and relying on the group as a whole. As a franchise owner, you rely on the support from the PremierGarage Home Office team, fellow franchise owners, and your own hand-picked team of employees to help you succeed.
Self-Discipline: The self-discipline you mastered in the military will keep you on track for becoming your own boss. With a clear goal ahead and a "mission-first" mentality, you'll be able to power through whatever comes your way.
Time Management: When you own a business, managing your time wisely is important to succeed and meet your goals. Military training teaches time management skills that will help your franchise business thrive.
PremierGarage is proud to offer qualified Veterans a 15% discount off the purchase price of a PremierGarage franchise system. It is our way of saying thank you to our Veterans for their service, and to help them with securing a financial future as an entrepreneur. (Refer to the 2023 Franchise Disclosure Document for details.)
Your Success is Our Success
"We strive to empower people by helping to put them in business for themselves. By providing veteran franchise opportunities so they can transition into the civilian workforce as a business owner is truly an honor and a privilege. Our first step is to provide significant financial incentives to empower veterans to take the next step as an entrepreneur. And, we stay with them, offering business support, ongoing training and the tools they will need to be successful." - Jonathan Thiessen, Chief Development Officer, Home Franchise Concepts.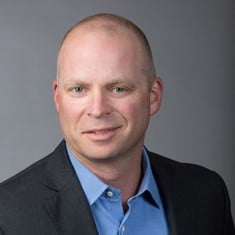 Own A Leading Home Improvement Franchise