What Kind of Construction Franchise is Right for You?
Wondering which construction franchise to invest in? Here are some insights into what is driving the construction market right now, where it's headed, and how to choose the right fit.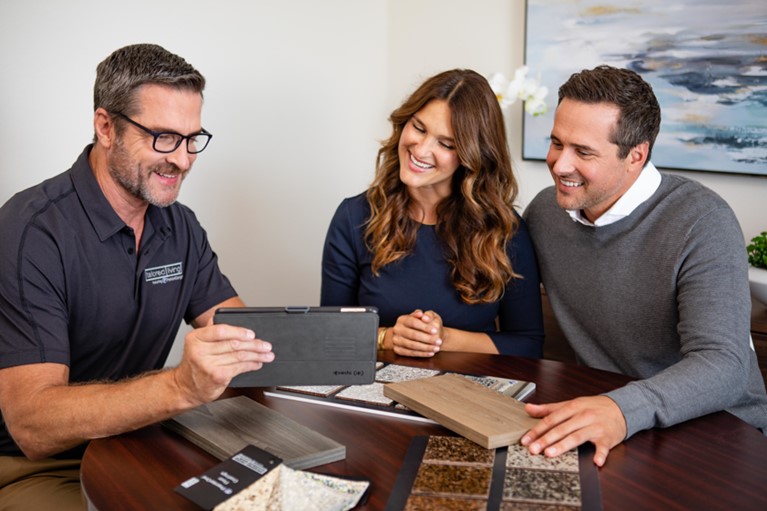 Making Order Out of Chaos
Long before Marie Kondo made a lifestyle show about tidying up and COVID-19 turned all of us into homebodies, PremierGarage has been a leader in the business of transforming garages into organized, joyful spaces. With so many of us working from home and needing to optimize our environments, PremierGarage provides a tangible system that will make anyone's living environment more efficient. For franchisees, no inventory along with low employee requirements allow them to join a booming business for a fraction of the cost of the competitors, with protected territories and scalable growth opportunities.
Changing Lifestyles & Needs
The reality is that home remodeling franchises stand to outplay new home construction franchises for the foreseeable future. Many homeowners do not have the ability to purchase new homes, so their best option is to streamline their current homes with experts who can provide them with the best organization solutions.
At the same time, many consumers are facing the challenge of downsizing and need professionals to help them do so. Garages are one of the fastest growing sectors in home improvement as people recognize not just the benefits, but also the necessities of being more organized and having more space. These types of upgrades add to property value as well as peace of mind.
Recession-Proof Stability
At the start of 2020, home improvement spending had seen strong, steady growth for much of the previous decade. While the mandated pandemic shutdown affected the economy in many sectors, the declines in spending experienced by home improvement pale in comparison to those of home building.
PremierGarage has been able to remain a formidable competitor due to low overhead and a non-manufacturing model, positioning us to succeed amidst even the most difficult circumstances.
Changing lifestyles contribute to the burgeoning growth, and PremierGarage continues to adapt its offerings to suit any and all needs and goals for their garages. PremierGarage offerings include garage flooring solutions such as epoxy floor coatings and flexible floor tiles.
Winning Business Model & Unwavering Support
PremierGarage presents the perfect opportunity for candidates who want to be their own bosses and grow with a brand backed by limitless potential.
PremierGarage consistently ranks on Entrepreneur's Franchise 500 list (under Tailored Living featuring PremierGarage) for its outstanding performance in areas including unit growth, financial strength and stability, and brand power.
Franchising for over 15 years, we have perfected our business model, aligned ourselves further with both consumer and franchise owner needs, and tracked industry trends to maintain our position as a leader in the thriving and competitive home improvement market.
PremierGarage makes the process of becoming a garage organization and flooring specialist seamless with a comprehensive 2-week training program, ongoing operational and marketing support, and an extensive network of vendors and fellow franchisees to connect with. Our Franchise Support team is comprised of industry professionals with over 60 years of combined experience in the field.

From the start of your PremierGarage franchise through the entire life of your business, we support you with regional meetings, annual conventions, and marketing workshops to help you achieve your goals.
The potential to grow your business with PremierGarage is endless, and we invite you to learn more 800-420-5374.