9 Factors Millennial Entrepreneurs Should Look for in an Investment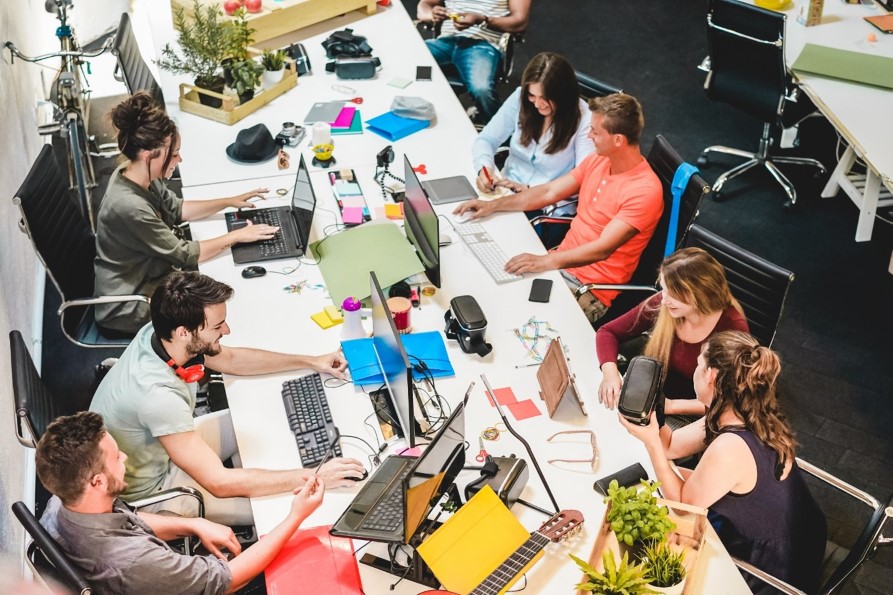 Millennial entrepreneurs are becoming more and more involved with business ownership. Learn what to look for when it comes to a fun and profitable opportunity.
The Millennial Moment
Millennials account for more than 24% of overall franchise inquiries, surpassing baby boomers and other generations. Millennial entrepreneurs are uniquely qualified to become ideal franchisee candidates in various fields. Millennial business ideas span many different industries but have a few qualities in common.
Growing Industries: While no investment is foolproof, certain industries have shown remarkable growth and resilience in recent years. Consider investing in sectors that are in high demand, such as technology, healthcare, sustainable energy, e-commerce, and home improvement services. These industries offer vast opportunities for innovation, and they have strong appeal among millennial consumers.
Embrace Technology: As a millennial entrepreneur, you are well-positioned to leverage technology to your advantage. Look for businesses that integrate digital platforms, have an online presence, or provide technology-driven solutions.
Manageable Business Models: Starting a business from scratch can be daunting, especially for younger entrepreneurs. Consider investing in franchises or established businesses with proven track records. Franchises offer the benefit of established brand recognition, support systems, and a proven business model. Look for franchises that align with your interests and values and have a strong reputation for supporting their franchisees.
Social and Environmental Impact: Millennials are known for their commitment to social and environmental causes. Consider investing in businesses that align with your values and contribute to positive change. Look for companies that prioritize sustainability, ethical sourcing, social responsibility, and community engagement. Such businesses often resonate strongly with millennial consumers and can create a sense of purpose in your entrepreneurial journey.
PremierGarage: The Perfect Match for Millennials
If you're a millennial investor exploring franchise opportunities, PremierGarage emerges as an exceptional option tailored to your preferences and aspirations. With its innovative approach, strong brand presence, and alignment with millennial values, PremierGarage offers a unique value proposition that appeals to this entrepreneurial generation. Let's delve into why we are a prime franchise option for millennial investors:
Embracing Sustainability and Eco-Consciousness: Millennials are known for their commitment to environmental sustainability and eco-conscious practices. PremierGarage aligns perfectly with these values by providing eco-friendly garage storage and flooring solutions. By utilizing sustainable materials and promoting efficient use of space, PremierGarage appeals to environmentally conscious customers. As a franchise owner, you can take pride in promoting sustainable practices while meeting the growing demand for eco-friendly home improvement options.
Tech-Savvy Business Model: Millennials are the first generation to grow up fully immersed in the digital age. PremierGarage understands the importance of technology in modern business operations. The franchise provides advanced tools and software to streamline operations, enhance customer experience, and optimize marketing.
Innovative Garage Transformation Solutions: With custom flooring options, sleek cabinetry, and smart storage systems, PremierGarage allows homeowners to transform their garages into functional and stylish spaces. As a millennial franchise owner, you can tap into the desire for customized solutions and offer homeowners a truly personalized experience that resonates with their individual tastes and preferences.
Work-Life Balance and Flexibility: Millennials prioritize work-life balance and seek flexible work arrangements. PremierGarage provides the opportunity to achieve this balance by allowing franchise owners to manage their schedules and operations efficiently. With the support of comprehensive training, operational guidance, and ongoing assistance from the franchisor, millennial franchise owners can establish a business that aligns with their desired lifestyle and offers the flexibility they crave.
Growth Potential and Entrepreneurial Spirit: Millennials are often driven by a strong entrepreneurial spirit and a desire to make a significant impact. PremierGarage offers ample growth potential within the booming home improvement market. As homeowners increasingly invest in transforming their garages into functional spaces, you can leverage our strong brand presence and proven business model to capture a significant share of this expanding market. With PremierGarage's support and resources, millennial investors can cultivate their entrepreneurial dreams and build a thriving business with a lasting impact.
To learn more about franchising opportunities with PremierGarage, contact us.