How Much do Franchise Owners Make?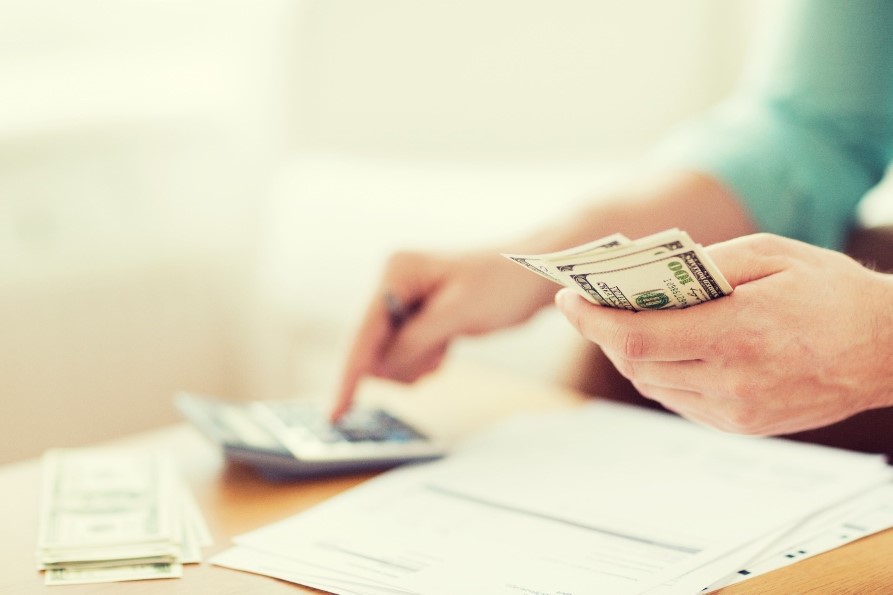 Franchising is a smart choice for aspiring entrepreneurs looking to open a business with less risk. Here's a look at what influences how much franchise owners make, and how you can estimate your return on investment (ROI).
AVERAGE FRANCHISEE EARNINGS
It's worth noting that asking "How much do franchise owners make?" is a bit like asking how long a piece of string is: There are so many variables it's hard to come up with a solid answer. We can tell you that in 2020, the average franchisee in the U.S. made between $75,000 to $125,000 a year, and 30% of franchise owners make more than $150,000.
These numbers, of course, include the million-dollar earners as well as those who failed to make their expenses. You need to consider your industry, its projected growth and your franchisor, among other factors, to come up with an accurate picture in your chosen market.
WHY SHOULD I BUY A FRANCHISE?
When you buy a franchise, first and foremost, you are investing in an established brand. Franchises have spent a lot of time, money, and energy building a reputation, which is something investors will benefit from the minute they open for business.
According to franchising experts, franchise businesses have a higher success rate than those that are independently owned. Unlike independent businesses, franchises benefit from the backing of a proven model. While initial franchise fees and ongoing payments may seem intimidating, owners benefit from the transparency and consistency provided by the franchise system over the long haul.
Franchisees are responsible for running day-to-day operations, just like independent owners, but they have the advantage of receiving ongoing support with everything from marketing to training, product development, community outreach, and more.
INVEST WISELY
Within any industry, the business model you choose will affect the cost of opening your franchise. Initial investment costs will include the franchise fee, marketing fees, training, and more. Depending on the concept, some franchisors require a higher investment than others. The initial investment in a home improvement franchise can cost anywhere from $15,000 to $500,000. It all depends on the type of business you want to operate. Mobile or home-based home improvement businesses tend to fall on the lower end of the spectrum. Those that require a showroom or physical location are more expensive due to overhead expenditures.
PremierGarage provides a lower-cost franchise opportunity than many in this industry, with in-house financing up to $44,000 to accommodate qualified candidates.
WHAT TO EXPECT IN RETURN
The shifting landscape of the home improvement and renovation industry, makes now the perfect time to invest in a franchise that will provide sustainable returns for years to come. According to Harvard University's Joint Center for Housing Studies, Americans spend more than $400 billion a year on residential renovations and repairs, with the annual growth in home renovation and repair expenditures projected to reach 8.6% by the second quarter of next year.
With soaring housing prices, consumers are increasingly turning to home improvement franchises to optimize their homes. While there is no shortage of these types of businesses in the marketplace, the strongest competitors offer financial transparency to their potential investors. A couple of dependable ways to gauge your likely return on your investment (ROI) are:
Reviewing the Franchise Disclosure Document (FDD). Item 19 of the FDD will give you detailed information about the franchise system, including earning statistics for the most recent calendar year as reported by franchisees. Not all franchisors provide an Item 19, but when they do, it can help you understand what franchisees have previously experienced in terms of ROI.
Speaking to current and former franchisees. A franchise's FDD also supplies information about the folks who make up the franchise network, and they will be able to provide you a wealth of information about their experience with the franchise and prepare you for your future within the brand.
Many factors come into play when predicting the future profitability of your franchise, including location, market demand, and your ability to attract and retain customers. Be prepared for both short-term and long-term outcomes when considering your investment.
ACHIEVE YOUR BUSINESS GOALS WITH PREMIERGARAGE
Knowing how much franchise owners make is an important step in deciding what your next career move is. The growing home improvement marketplace requires franchisors to provide unique and specialized services to make them stand out from the competition. By focusing on improving living spaces with customizable solutions, PremierGarage offers a range of possibilities that appeal to every homeowner.
The business model and reasonable franchise fees make PremierGarage a winning option for investors, whether or not they have any previous industry experience. PremierGarage offers franchise investors the opportunity to explore multiple revenue streams, while providing world-class services like no other brand on the market.
Learn your next steps to explore franchising with PremierGarage today.