How Do Franchises Work? Understanding the Franchise Business Model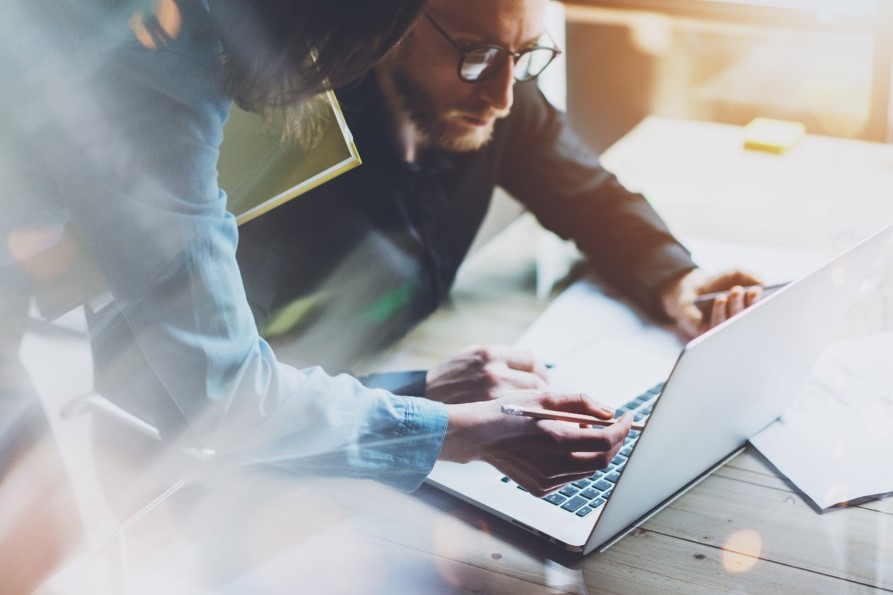 If you find yourself wondering "how do franchises work?" here's how the franchise business model helps franchisees and franchisors find success.
DIFFERENT FRANCHISE BUSINESS MODELS
Franchising is a lucrative opportunity for entrepreneurs to build a business and invest in their future with the backing of an established and successful brand, providing a flexible, mutually beneficial platform for both franchisors and franchisees to achieve their goals. Franchise business models can be broadly linked through business strategy, franchisee involvement, investment, and operational and marketing support. When evaluating franchise opportunities, consider a few key categories:
MANUFACTURING FRANCHISE
Pepsi or Coca-Cola serve as examples of this type of franchise business model. Here the franchisor is a manufacturer parent company who gives exclusive rights to the franchisee to produce and distribute its products in well-defined areas.
PRODUCT DISTRIBUTION FRANCHISE
Similar to a manufacturing franchise, except the franchisee's main responsibility is to distribute the products provided by the franchisor. Franchisees are required to make payments for using trademarked products of the franchisor/manufacturer. Unlike the business format franchise model (more on that below), the franchisor does not provide continuous support to franchisees.
BUSINESS FORMAT FRANCHISE
Under this franchise business model, the relationship between franchisor and franchisee is ongoing and reinforced through training, marketing support, and strategic planning toward expansion. This format is particularly advantageous to the franchisee who receives guidance from a parent brand which has established a proven track record of success.
WHAT MAKES THE FRANCHISE BUSINESS MODEL A SUCCESS?
It is widely understood that franchises have a higher rate of success in comparison to independent startups. A large amount of work has already been done to understand what succeeds and what fails, so each new owner benefits from all the franchise advantages when joining a strong brand.
STANDARDIZATION
Part of the reason why franchises work so well is the use of a standardized business practice. A franchise becomes successful through a combination of brand recognition and public trust in consistent, quality products and services. Uniformity in quality offered at any given franchise location helps a brand stay relevant and build loyalty on a larger scale. By establishing a set of practices across locations, franchises can provide the same level of consistency that a growing clientele base can rely on and recommend to others.
SCALABILITY
Scalability is another driving force in franchising success. The ability to grow revenues and expand territories is one of the main characteristics of a winning franchise. Scalability relies on the fact that whatever service or product you're offering can be easily replicated and appeal to multiple markets.
INNOVATION
Staying ahead of the game for any stretch of time means that a business must adapt to changes in the culture, consumer needs, and advances in technology. Innovations must be made every step of the way to strike the right balance between delivering the same consistent quality while always testing out new products and practices to offer clients more than the competitors.
WHAT TO LOOK FOR IN A FRANCHISE OPPORTUNITY
Two factors often jump out as being key factors in franchisee satisfaction: support from franchisor and return on investment. Too often, prospective franchisees focus solely on ROI while discounting the importance of ongoing support to achieve and maintain lasting sustainability. Beyond ROI, certain variables will have a massive impact on long-term success.
TRAINING
Regardless of the industry and a new franchisee's background, comprehensive training is a key contributor to ongoing success. The best franchisors employ experts whose sole job is to hand down their experience within an industry, providing franchisees with organizational knowledge to give them a competitive edge over other businesses.
When evaluating franchisors, it is ideal to understand how they learn and improve, how they communicate those learning across the system, and how they ensure that everyone is given the opportunity to leverage the shared learning of the organization. Great franchisors take the individual learnings of established franchisees, consolidate them, and convert them into best practices from which all new franchisees can learn. Franchisees should expect initial and ongoing training to help them build their business. Lack of a well-documented training program or poor reviews from current franchisees are a red flag that a company does not have a well-developed training program.
MARKETING
Marketing support is an essential benefit to partnering with a franchise. A well-honed approach is what keeps clients walking through the doors and business booming. As you evaluate franchise opportunities, keep an eye on how different franchisors support their franchisees on acquiring and retaining customers. Best advertising practices are constantly changing, and it is important to understand the effectiveness of the campaigns prospective franchisors are executing.
TRANSPARENCY
Another component of a franchisor's support offering that is worth review is how they support franchisees with regard to expense controls. Businesses have various types of expenses, from payroll, facilities, maintenance, utilities, cost of goods sold and supplies. Great franchisors leverage their scale and buying power to reduce expenses for their franchisees. A review of a Franchise Disclosure Document (FDD) will provide insight on which of these expenses will fall to the franchisees and which ones will be the franchisor's responsibility.
PREMiERGARAGE: A FRANCHISE THAT WORKS FOR YOU
As the nation's leading home organization franchise, PremierGarage leverages over 16 years of franchising experience to give prospective franchisees the opportunity to partner with a brand that is committed to excellence.
The advantages that make PremierGarage one of the world's best home improvement franchises include an award-winning business model, a large network of successful franchisees, outstanding products, a reputation for top quality service, world-class training, and a dedicated support team that will provide you with the tools you need to succeed.
To learn more about why PremierGarage is the best franchising investment for you, take the next steps.