Home Renovation Franchises: How Your Business Can Help Improve Homes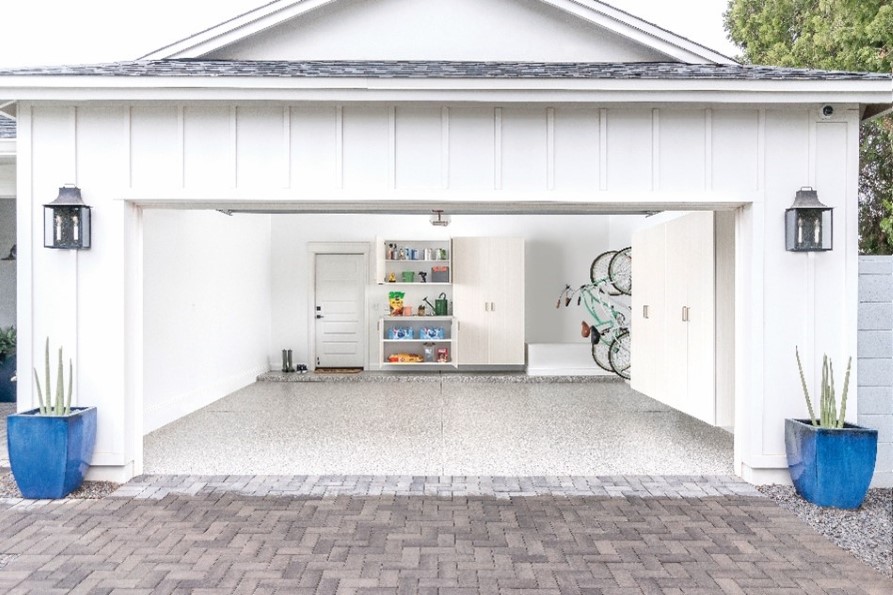 The home renovation industry has so many different avenues to pursue. Learn more about the demands of various home services, and where you fit in, whether you're new to the market or hoping to level up within the field.
The Home Services Industry at a Glance
Home renovation franchises are becoming increasingly popular, and there are plenty of opportunities for you to get in on the action. Whether you have experience in the industry or are looking to start something new, these types of franchises can be a great low entry, low overhead way to build a successful business.
So, what are the top home services that are in-demand right now? The answer to this question may vary depending on where you live and what the local market demands, but there are a few services that are always in high demand. For example, kitchen and bathroom renovations are consistently popular because they can add significant value to a home. Other popular services include flooring installation, painting, and window and door replacement.
One of the benefits of owning a home renovation franchise is that you can offer a wide range of services to your customers. You can choose to specialize in one area or offer a more comprehensive range of services. This can help you attract more customers and increase your revenue potential.
The home renovation industry is booming, and there are several services that are currently in high demand. These include:
Kitchen and bathroom remodeling: Many homeowners are looking to update their kitchens and bathrooms to increase their home's value and improve their living space. These types of renovations can range from a simple update to a complete overhaul.
Flooring: New flooring can give a room an entirely new look and feel. Popular options include hardwood, tile, and luxury vinyl.
Painting: A fresh coat of paint can do wonders for a home's appearance. Whether it's a single room or the entire house, painting is a popular renovation option.
Roofing: Roofing repairs or replacements are often necessary, and homeowners are always looking for reliable contractors to handle the job.
Windows and doors: New windows and doors can improve energy efficiency and security while also enhancing a home's curb appeal.
Meeting the Demand
When it comes to home improvement services, homeowners are looking for a few key things. First and foremost, they want quality workmanship and materials. They also want a service provider who is reliable, trustworthy, and easy to communicate with. In addition, homeowners are often looking for ways to make their homes more energy-efficient and environmentally friendly. Offering these types of services can help you attract more customers and differentiate your business from competitors.
Another thing that homeowners are looking for is a hassle-free renovation experience. Renovations can be stressful and disruptive, so offering a smooth, stress-free process can be a major selling point for your business. This can include things like clear communication, detailed timelines, and a commitment to staying on budget.
Whether you're renovating a kitchen, replacing windows, or installing new flooring and organizational solutions, your goal should be to provide the best possible experience for your customers. This means using high-quality materials, working efficiently, and communicating clearly throughout the process.
Find a Home with PremierGarage
Some home renovation franchises can be run from home, making them an appealing option for those who want to avoid the costs associated with a traditional brick-and-mortar location. These businesses typically involve providing estimates and managing projects, which can be done remotely.
But even if you are not running your business directly out of your own home, a garage franchise like PremierGarage offers multiple benefits, including an outsourced manufacturing model that reduces operational costs for owners. National brand recognition and a position within a top home services franchise family allows PremierGarage franchisees to take advantage of partnerships with high-quality vendors and keep low to no inventory, ordering products on a project-by-project basis.
To learn more about how you can assist people improve their homes and build a recession-resistant business with PremierGarage, inquire now.