Home Renovation Franchise Popularity and Demand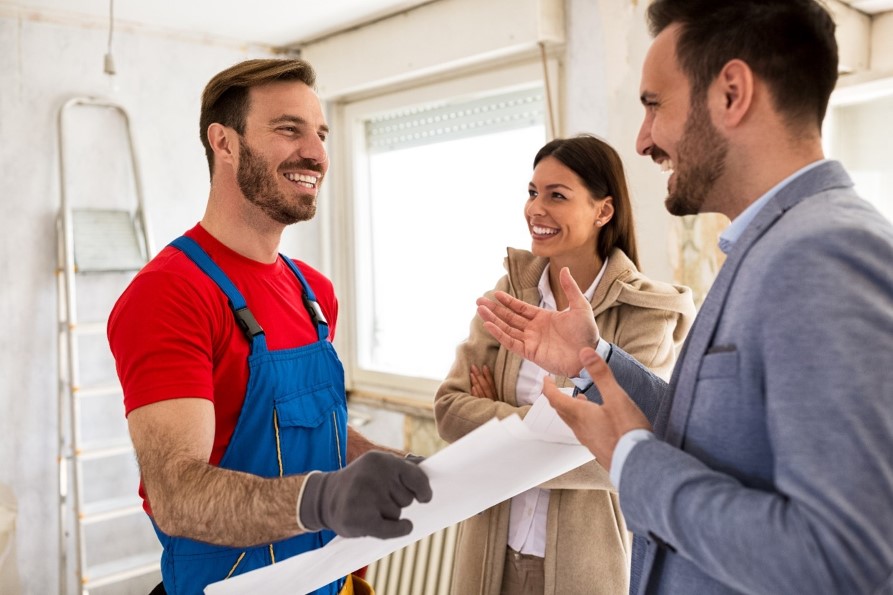 Homeowners in the US are taking on more home renovation projects than ever before—driving unprecedented demand for home renovation businesses. Here's what they're after.
A NEW AGE OF HOME IMPROVEMENT
The COVID-19 pandemic has affected the real estate and housing markets in unprecedented ways. Relocation became an impossibility, either due to financial challenges, travel restrictions, or a combination of the two. For many people, investing more in their current homes and optimizing their living spaces became a necessity, but also a welcome project. With time on our hands, we were dusting off those old to-do lists and finding areas around the house that called for improvement.
The past couple of years have seen a massive shift in the day-to-day operations of the world. With offices and schools shuttered and daily commutes confined to our own homes, homeowners have gained a new perspective toward the functionality of our space. The pandemic continues to teach us new ways to maximize the uses of the space that we're spending time in. Because of this, many homeowners have maxed out the design opportunities for the most used rooms in their homes and are now seeking expert advice on what rooms or areas in their home can take on a new life.
According to HomeAdvisor's latest annual spending report, home improvement spending in 2020 averaged $8,305—up by $745 from the previous year. This jump can be somewhat attributed to the increase of time being spent at home. However, as the world reopens to a post-COVID landscape, the market will continue to grow, with global revenue predicted to reach $500 billion by 2026.
WHAT HOMEOWNERS VALUE
The call for home renovation remains strong, from cosmetic upgrade projects to comprehensive remodels and full-on reconstruction. Over 50% of American homes were built before 1980, with 61% of homeowners opting to remodel or renovate rather than relocate. With 2020 finally behind us, the home improvement industry continues to grow in new and exciting directions as homeowners complete discretionary and deferred projects.
Baby boomers are aging in place and want to stay in their homes for as long as they can. This generation possesses tremendous buying power, and they are looking for home upgrades to increase the maneuverability, convenience, and safety of their homes.
Budget-conscious homeowners are looking to update older homes they were able to purchase for a steal, increasing their functionality and overall value through various remodeling projects.
Millennials, the largest living generation who are newer to home ownership, understand the value of putting renovation projects into the hands of trusted professionals, optimizing the functionality of their homes.
No matter if you prefer working with your hands or overseeing a budding company, entrepreneurs who invest in a home renovation franchise will not lack for business. The demand for various home improvement projects presents ample opportunity for both homeowners and franchisees to achieve their goals.
BUILDING ON SUCCESS
The benefits of investing in a home improvement franchise far outweigh those of an independent venture. From brand name recognition and established reputation to expert-led support and increased flexibility, the right franchise can provide you with the foundation and ongoing structure to run your own business with the backing of a winning brand.
Another benefit of owning a home improvement franchise is the support and partnership of other complementary brands with a network of other franchisees who are always available for feedback and referrals. In the case of PremierGarage, franchisees enjoy the benefits and capabilities of other leading home service brands under the parent company, Home Franchise Concepts.
PremierGarage focuses on making both homes and business spaces more organized and harmonious by working closely with customers to design and install custom storage solutions for garages, as well as garage flooring and commercial flooring solutions.
With low overhead, high margins, no inventory, and a large territorial footprint, this business is great for candidates who want to be heavily involved with minimal employees as well as for the empire builder who wants a management role and growth potential.
With homeowners seeking the best in professional renovation services, PremierGarage is a top resource for home improvement and customization in the United States and Canada. Take the next steps to build your home renovation franchise with PremierGarage today.