Home Remodeling Industry Statistics & Trends for 2022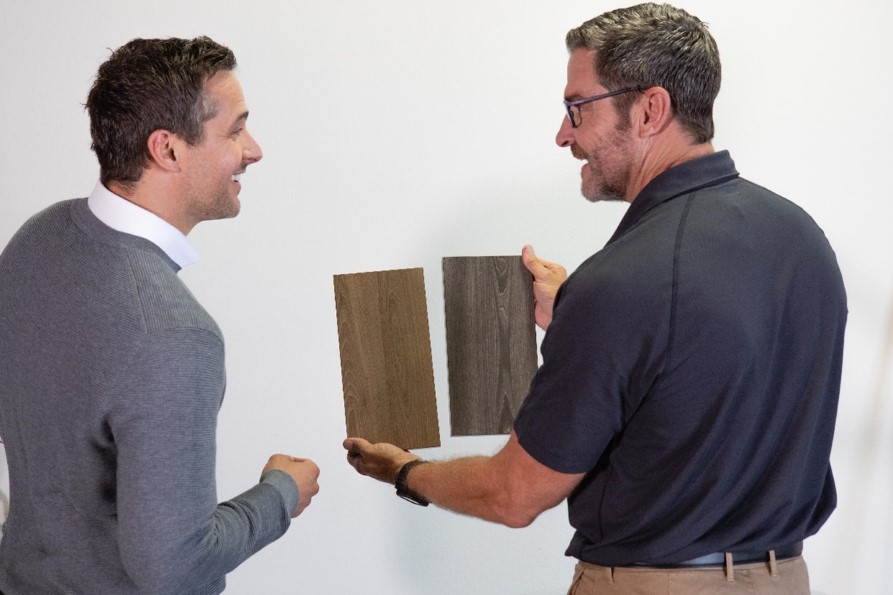 The home remodeling industry is worth a whopping $462 billion in 2022 — up from $394 billion in 2018. Here's a look at home remodeling industry statistics to show what's driving sales and which trends will shape 2022.
A NEW YEAR, A NEW HOME PROJECT
The home remodeling industry's upward momentum, especially amidst a global pandemic, proves that, even in times of uncertainty, homeowners are always looking for new and exciting ways to update their spaces. Now is an exciting time for motivated entrepreneurs to get in on the action.
Residential remodeling continues to benefit from homeowners' desire to improve the homes they have. The Joint Center for Housing Studies of Harvard University (JCHS) writes, "Expenditures for improvements to the owner-occupied housing stock are expected to increase at a faster pace in most of the nation's largest metropolitan areas this year." Projections for 2022 show a 13.8% increase in average annual home improvement spending across the 48 major metropolitan areas tracked.
COVID's long-term impact on consumer behavior, first-time homebuyers entering the market, and the age of housing stock have all had a significant impact on the remodeling industry, as evidenced by these home remodeling industry statistics. The rapid expansion of homeowners' equity is projected to fuel demand for more and larger remodeling projects through the second half of 2022 and beyond.
TOP TRENDS
According to the American Institute of Architects' (AIA) Home Design Trends Survey, the overall size of homes is increasing. An emphasis on outdoor living spaces persists, as does the popularity of optimizing indoor areas such as kitchens, bathrooms, and storage areas, including garages, to modernize and make the best use of space. Home remodeling industry trends show over 50% of houses in the United States were built before 1980, therefore many require improvements and remodeling, even if only for aesthetic reasons. While home improvement is a broad category, many remodeling industry trends focus on helping homeowners grow within their homes while making meaningful, functional, and sustainable adjustments.
Some of the most popular remodels happen beyond the four walls of our homes. The 2021 AIA survey showed the demand for outdoor spaces increased dramatically since the onset of the pandemic, from 61% to 71%. Beyond the growing need for livable outdoor space during the COVID-19 pandemic, these types of renovations can completely change the look and feel of a property while creating a fresh-air oasis to be enjoyed by the whole family.
From new countertops and backsplashes to updated cabinetry and lighting, kitchens have long been a prime spot for home renovation projects. With people spending more time at home than ever before, a cramped and closed off kitchen can feel stifling. When it comes to giving your home a facelift, the kitchen — one of the most central gathering areas — can become an essential remodel project. Homeowners can recoup about 70% of the cost of a minor kitchen remodel project in added value, studies show.
The modern homeowner appreciates a roomier bathroom with a couple touches of luxury, so many older homes are prime for bathroom improvements. Similar to the kitchen, upgraded tiling, lighting, and top-of-the-line fixtures are in high demand. About 39% of people who remodeled their bathrooms in 2021 did so because they finally had the means to do it, according to Statista.
Home automation technology has become increasingly popular in recent years. About 41 million homes incorporated automation technology in 2021; that number is expected to reach 63 million by the end of 2022, according to Time and Statista. Smart tech is now an industry standard as homeowners seek products and services that make their lives easier, their homes safer, and homeownership an easier overall endeavor. Beyond safety and ease, many of these smart technologies are used to make the home and its functions more energy efficient, saving the homeowner money on utilities while also contributing to a more sustainable environment.
PROFESSIONAL-GRADE ORGANIZATION
The more time we spend in our homes, the more we see what is and isn't working. With so many people now working from home, it's essential to have a designated area to take care of business. While a home may not require a full renovation, many can benefit from professionally installed storage solutions in their garage to keep everything organized and free up space in the rest of the house. Businesses like PremierGarage offer world-class storage systems, including automated garage solutions and other accessories for the garage that bring functionality, simplicity, ane ease to the garage space. Smart garage automation helps to reduce clutter and provide homeowners with easy access to tools, recreation equipment, and sports gear while maximizing floor space.
Because the storage industry is booming, starting a home improvement business that specializes in customizable services will help set you apart. What is your company going to offer to the market? Choose a specialty or a customer base that will help you stand out from the competitors while appealing to the broadest range of customers' needs.
HOME REMODELING FRANCHISE VS. INDEPENDENT BUSINESS
The next question to consider is whether to start your own business or buy a franchise. A study conducted by FranNet found that 92% of franchises were still in business after two years, and 85% after five years. Alternately, studies find that 25% of independent businesses fail within their first years, and 50% within five years. From those numbers, we can surmise that franchises have a higher overall success rate than independent startups. Franchises operate under a predetermined business model, backed by a brand name with a proven track record. Independent businesses must make adjustments and weather growing pains along the way. And because franchisees are able to hit the ground running once they start their home improvement business, they typically enjoy a faster return on investment.
The benefits of investing in a home improvement franchise far outweigh those of an independent venture. From recognition and established reputation to increased flexibility and support, the right franchise can provide you with the foundation and ongoing structure to run your own business with the backing of a winning brand.
FRANCHISE WITH PREMIERGARAGE
PremierGarage has nearly 00 franchised territories across the U.S. and Canada. We focus on remodeling projects that make the garage more organized and functional based on each client's specific set of needs and goals. We work in collaboration with the customer to design and install custom storage solutions, including cabinets, overhead storage racks, wall storage, shelving, countertops, and offer garage flooring solutions including Epoxy floors and flexible floor tile solutions.
PremierGarage operates under the parent company Home Franchise Concepts (HFC), a family of winning home services brands including Budget Blinds, The Tailored Closet, Kitchen Tune-Up, Bath Tune-Up, AdvantaClean, Concrete Craft, and more. PremierGarage leverages over a decade of franchising experience to give prospective franchisees the opportunity to partner with a brand that is committed to excellence at every level.
The advantages that make PremierGarage one of the world's best home improvement franchises include an award-winning business model, a large network of successful franchisees, outstanding products, a reputation for top quality service, comprehensive training, and a dedicated support team that will provide you with all the knowledge you need to succeed. With low overhead, high margins, no inventory, and a large territorial footprint, PremierGarage is perfect for qualified candidates who want to enter the home services industry.
Whether you are new to the industry or are a seasoned veteran, the savvy investor will want to take advantage of home remodeling industry trends. PremierGarage is the ideal home for entrepreneurs ready to build their future with a leading name in the garage home remodeling industry. Take the next steps to learn more about franchising opportunities with PremierGarage today.