Want to Own a Handyman Business? Compare Your Options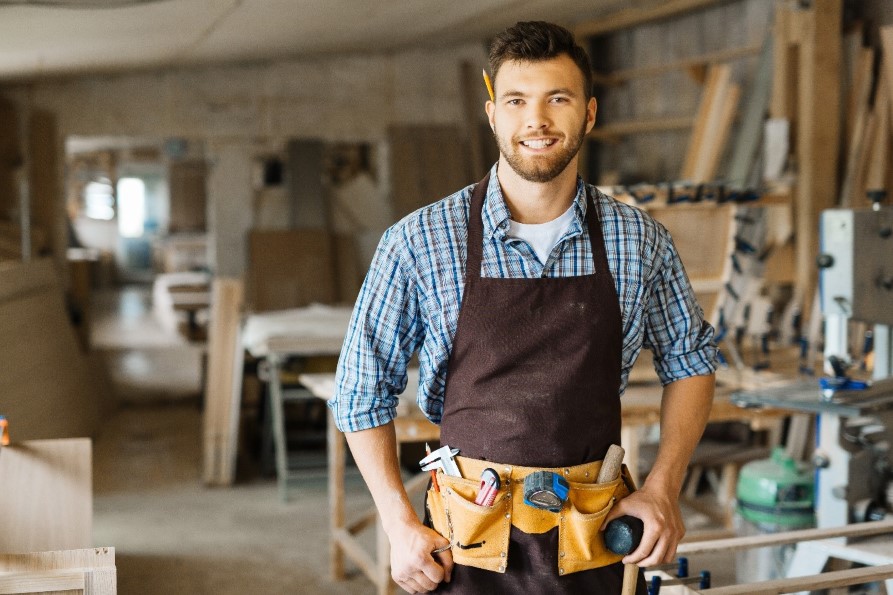 Are you considering investing in a service business and have your eye on a handyman business? Starting a handyman franchise can be a promising venture, offering you the opportunity to tap into a vast and ever-growing market. Let's examine some common questions and help you compare your options and make an informed decision as you move forward on your entrepreneurial journey.
Handyman businesses typically generate revenue through two main avenues:
Service fees: Customers pay for the services rendered, which can vary based on the complexity and duration of the task. Some handymen charge hourly rates, while others may offer fixed pricing for specific services.
Material markups: In addition to service fees, you can earn revenue by marking up the cost of materials used in a project. This markup covers the time and effort invested in acquiring the materials and ensures profitability for your business.
What Kind of Services Can You Offer?
Homeowners and businesses alike encounter a myriad of repair and maintenance needs, ranging from fixing leaky faucets and electrical issues to carpentry work and general home improvements. As a business owner, you'll be poised to address these diverse demands, ensuring a steady stream of customers and potential for growth.
One of the significant advantages of owning a handyman business is the versatility of services you can provide. Some common services include:
Basic repairs: Fixing plumbing issues, electrical problems, drywall repairs, and more.
Carpentry: Installing shelves, repairing cabinets, building decks, and other woodworking tasks.
Painting: Interior and exterior painting for homes and businesses.
Home improvement: Helping clients enhance their living spaces through renovations and remodeling projects.
Property maintenance: Regular upkeep of residential and commercial properties, including landscaping and lawn care.
By offering a diverse range of services, you'll be better positioned to cater to a broader customer base, increasing your chances of success in the market. At the same time, specializing in one area can help you corner a specific niche of the home services market.
Do You Need Handyman Skills to Own This Type of Service Business?
While having handyman skills is undoubtedly beneficial, you don't necessarily need to be a seasoned handyman yourself. As the business owner, your primary focus will be on managing the operations, marketing, customer service, and finances. You can hire skilled handymen or technicians to perform the actual services, ensuring high-quality work for your customers.
Your role is to build a strong team, ensure proper training for your technicians, and maintain excellent customer satisfaction, ultimately leading to a thriving business.
Is Specializing the Way to Go?
The answer to this question depends on your business strategy and the target market in your area. While some find success by specializing in a particular service niche, others prefer to offer a broader spectrum of services.
Specializing in a single service can help you establish a reputation as the go-to expert for that specific task, attracting customers seeking particular skills. On the other hand, providing a variety of services can attract a wider customer base and lead to more frequent and diverse job opportunities. Ultimately, the success of your business lies in understanding your local market's demands and tailoring your services to meet those needs effectively.
Is Franchising a Better Path?
Franchising offers several advantages that make it a better option than starting an independent venture. When you invest in a reputable handyman franchise, you gain access to a well-known brand with an established reputation. This can significantly reduce the time and effort required to build brand awareness and earn customer trust, as the franchise's name and credibility are already recognized in the market.
A successful franchise has a proven business model that has been tested and refined over time. This model includes standard operating procedures, marketing strategies, and best practices, all designed to increase the likelihood of success for you, as a franchisee. By following this established system, you can avoid many of the common pitfalls that new independent business owners often face.
You will typically receive comprehensive franchisee training and ongoing support from the brand. This can include initial training in business operations, technical skills, and marketing, as well as continued assistance with any challenges or questions that arise. As a franchisee, you'll benefit from the collective knowledge and experience of the franchisor and the broader franchise network.
Set Yourself Up for Success
PremierGarage focuses on superior garage flooring, storage, and organization solutions and is also a member of the Home Franchise Concepts family, a leading name in home services across the nation. Whether you have handyman experience and want to parlay that into a business ownership role, or simply understand the demand for the services we offer and are seizing the opportunity to jump in, we welcome qualified new franchisees around the country to join our decorated brand.
To learn more about franchising with PremierGarage, inquire now.