Garage Flooring Franchise: Discovering In-Demand Home Services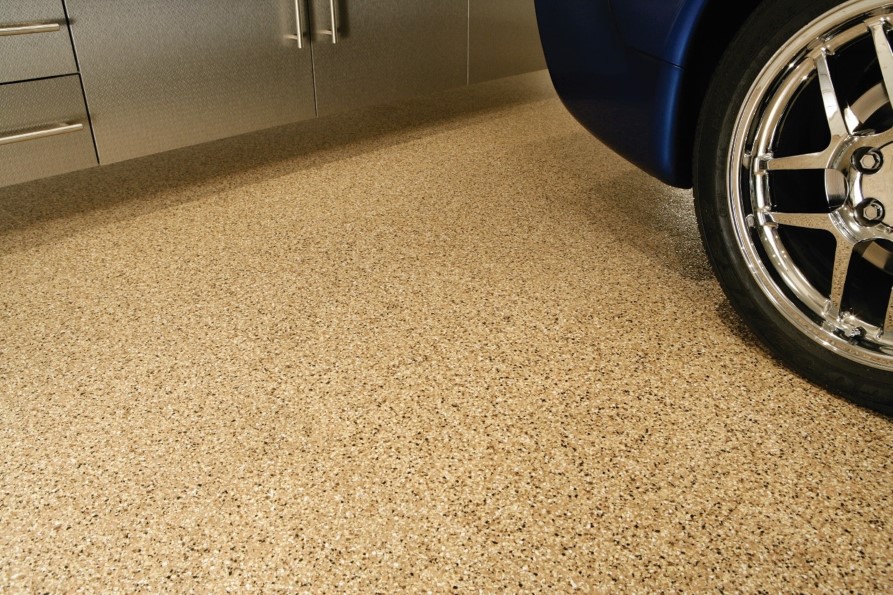 If you're considering owning a home services franchise, it's important to stay in the know about the types of home services that homeowners are demanding the most. See why a garage flooring franchise is a good choice.
The Industry at a Glance
According to recent figures from Grand View Research, the global garage organization and storage market size was valued at $23.3 billion in 2022 and is expected to increase at a compound annual growth rate (CAGR) of 7.4% between the projected period of 2023 to 2030. This growth may be driven by a number of factors including the need for individuals and families to optimize internal home living space and therefore make the most of their storage options in their garages, as well as rising disposable income in many countries. What was once a space only used to park our cars or store our trash receptacles has evolved to include a range of options that can be specially designed to cater to the specific needs of each homeowner.
When it comes to home improvement projects, the garage used to be overlooked. But it's a space that homeowners use every day either actively or passively, and it can have a big impact on the overall look and feel of a home. That's why more homeowners are starting to invest in garage improvement services to enhance both the aesthetic and utilitarian aspects of the space. A garage flooring franchise can be a lucrative business venture. However, there are many garage improvement ventures available, so as a prospective business owner, what do you need to know to choose the right garage franchise opportunity?
What Types of Garage Improvement Services are Most In-Demand?
The garage/storage sector in the home services industry is one of the fastest-growing segments. The current real estate market has caused many homeowners to stay in a house that doesn't meet their growing need for more space. So, people had to get better organized and turn their garages into more functional spaces, making the storage solutions and garage flooring options offered by PremierGarage more important than ever. Custom cabinetry, space-saving storage racks, intuitive shelving, and Smart automation systems are just some of the options we provide.
In addition to storage, the right type of garage flooring is becoming more important to homeowners interested in increasing the functionality of their garage spaces. The most popular flooring options include epoxy coatings, interlocking tiles, and roll-out mats. Each of these materials has its own unique set of benefits, and they're all designed to withstand the heavy traffic and wear-and-tear that comes with regular utilization of the garage space.
Epoxy coatings are a popular choice because they're durable, easy to clean, and come in a wide range of colors and patterns. They're also resistant to stains, chemicals, and impact, making them a great choice for any garage. Interlocking tiles are another popular option because they're easy to install, and they can be customized to fit any space. They're also slip-resistant and easy to clean, which is a must for any garage floor. Finally, roll-out mats are a great choice for homeowners who want a more temporary solution. They're easy to install, and they can be rolled up and removed when needed.
Build Your Business with PremierGarage
No matter which type of garage franchise opportunity you choose, it's clear there is a strong demand for garage improvement services. With the right franchise marketing support and a strong commitment to customer service, you can build a successful business and make a real difference in the lives of homeowners.
Whether or not you have previous industry experience, PremierGarage franchisees benefit from the brand's comprehensive training and support program which covers everything from design and installation techniques, including knowledge of our proprietary 3D design software, to best business practices and marketing campaigns to draw customers to your business.
To learn more about franchise opportunities with PremierGarage, inquire now.