Garage Experts Franchise Vs. the Competition: Investment, Franchisor Support, and More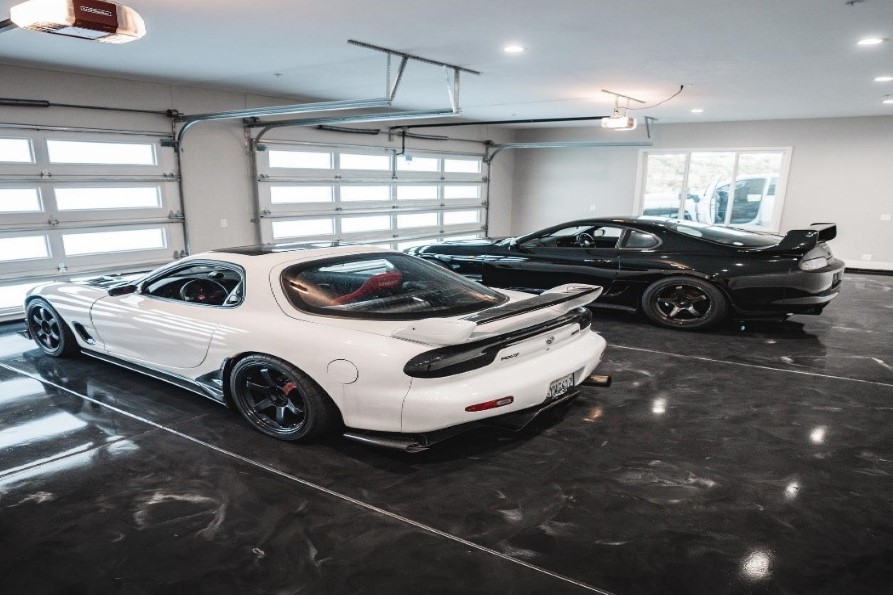 Compare your options in garage franchises. See how a GarageExperts compares to a PremierGarage franchise when it comes to initial investment, ongoing support, and overall success.
Things to Consider
If you're interested in owning a garage franchise, you've probably come across a few options, including GarageExperts, Garage Living, and PremierGarage. Each franchise is unique, so it's important to compare them side by side when it comes to cost, training & support, profitability, and other factors to make an informed decision.
Costs
When it comes to the initial investment required, a GarageExperts franchise has a lower overall buy-in compared to Garage Living and PremierGarage. According to GarageExperts' franchise disclosure document (FDD), the initial investment ranges from $62,387 to $150,523.
PremierGarage requires $74,950 in initial fees and $110,270 in working capital, which comes out to $185,220 in total investment before in-house financing of up to $44,000 for qualified candidates, which may lower total cash needed to start your business to $141,220.
Garage Living's initial investment is significantly higher than the others, ranging from $221,750 to $305,000.
Training and Support
GarageExperts offers comprehensive training and support to its franchisees. The training program includes a two-week classroom training session at their headquarters in Southern California, followed by a week of field training. In addition, GarageExperts provides ongoing training and support through webinars, conference calls, and on-site visits from their team of experts.
Garage Living also provides training and support to its franchisees, including a five-day training program at their headquarters in Canada, ongoing field support, and access to an online training platform.
PremierGarage also offers extensive training and support, including three weeks of start-up training followed by a year (minimum) of outside P&L (Profits and Losses) and business coaching by an outside CPA firm. PremierGarage's Franchise Support team is made up of men and women with over 60 years of combined experience in the home services industry. Support for the franchisee begins immediately after the completion of training, including but not limited to design and sales webinars, an annual convention, regional meetings and more.
Profitability
All three franchises have the potential to be profitable, but the profitability may vary based on several factors, including location, market demand, and competition. According to GarageExperts' FDD, the average revenue for a franchisee in 2020 was $777,146, with an average gross profit of 55.6%. PremierGarage's FDD states that the average revenue for a franchisee in 2020 was $1,120,507, with an average gross profit of 54.4%. Garage Living's FDD does not disclose average revenue or profitability figures.
Other Factors to Consider
In addition to cost, training & support, and profitability, there are several other factors to consider when comparing these franchises. For example, each PremierGarage franchise territory encompasses 75,000 households, minimum, defined by zip/postal codes. Most are over 100,000 households. Territories are protected, meaning there is only one PremierGarage franchise per territory.
Another factor to consider is the types of services and products offered by each franchise. GarageExperts specializes in epoxy flooring, garage cabinets, and other garage storage solutions. Garage Living specializes in high-end garage makeovers, including custom cabinetry, flooring, and lighting. PremierGarage designs and installs custom storage solutions including garage cabinets, shelves, Slatwall storage systems, overhead racks, and automated SmartGarage overhead storage systems. We are the exclusive partner for flooring products from a globally recognized commercial coatings company, providing best-in-class floor coatings. Our PremierOne® garage floor system uses the best chemistries — epoxy base coat and polyaspartic top coat — for durability and faster drying times. And our proprietary 3D design software integrated with CRM for ease of creating proposals at time of appointment.
Build Your Business with PremierGarage
While each of the above discussed franchises has its strengths, PremierGarage offers the most comprehensive opportunity for savvy entrepreneurs, with no industry experience required. If you would like to learn more about how PremierGarage can help you own and operate a successful garage franchise, inquire now.