Franchisor-Franchisee Relationship: What Makes a Strong Partnership?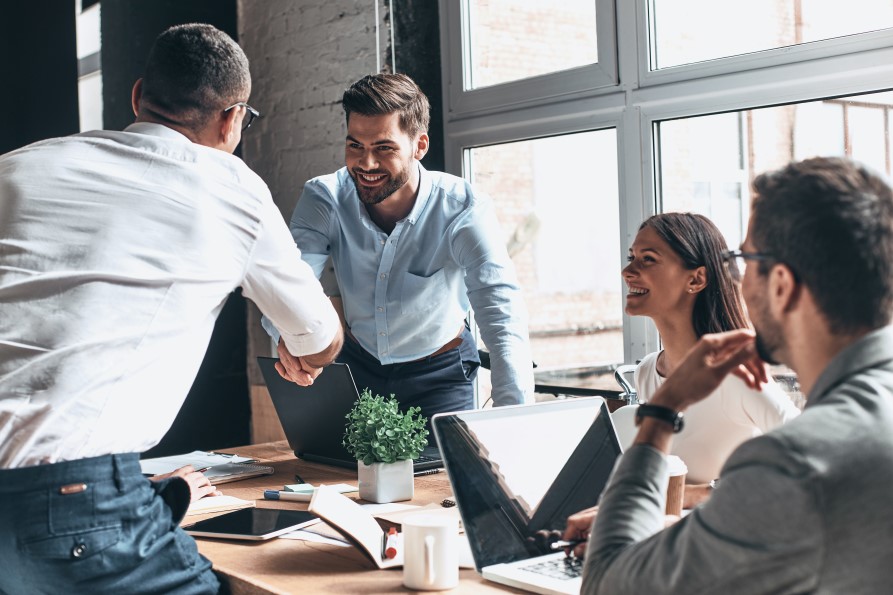 Before purchasing a franchise, it's important to learn about the franchisor and know your own goals and strengths as a prospective franchisee. Here are some important factors to consider in finding the ideal franchisor-franchisee relationship.
THE FRANCHISING BOND
People have a lot of misconceptions about what makes a franchisor-franchisee relationship work, but in essence, the franchisor is the person(s) or corporation that owns the trademarks and business model of a particular brand. The franchisor licenses the use of said trademarks, business model, and operational guidelines to the franchisee in exchange for payment. The best franchisors are motivated to share their experience and knowledge with their franchisees, including operational skills, tricks of the trade, and insights to support the running of a successful business. Just as franchisees are invested in a brand, the franchisor is equally invested in their franchisees, and it falls to them to ensure that each owner excels to their highest potential within the brand.
The "franchisee" is the person(s) or corporation that owns and operates the business using the trademark and business model system licensed from the franchisor. One of the great advantages of learning how to become a franchise owner is the knowledge that you will be going into business for yourself, but never be alone. The right franchisor will provide you with the freedom but also the support you need to succeed.
Great franchisors have all learned from their mistakes and can share lessons with their franchisees. As opposed to opening your own independent business, a strong relationship between franchisor and franchisee allows you to benefit from the knowledge and well-earned expertise of a proven system that has learned from experience (both positive and challenging) and developed strategies for success.
CHOOSING WISELY
If you have committed to the idea of owning a franchise, you still need to pare down your potential investment by industry, concept, startup costs, and various other factors. Finding the right franchisor can be an extremely personal process, but here are some handy things to keep in mind, regardless of the market. Some things to consider include:
A Strong Reputation. Whether a franchise has five locations or 500, it's important to align yourself with a brand that is positively regarded both locally and across public opinion. A good reputation can go a long way to provide built-in business when you first open your doors.
Solid Financial Track Record. It's worth researching a franchisor's history of profitability, if they've managed to maintain financial strength, and where or why they have faltered.
A Growing and Sustainable Market. Choose a market that is positioned for opportunity and growth for years to come. A hot and happening concept may be great in the short-term, but franchisors with long-term focus and growth potential will provide you with a richer business experience.
Size Up the Competition. Many franchisors have already done the market research to find the ideal locations for their brand, but it's equally important for you to do your own research. By getting a sense of what similar business concepts do well in certain areas, which others seem ill-positioned, and what neighborhoods are underserved by certain markets, you can focus on the type of franchise that will work best in your community.
INVESTING IN A MUTUALLY BENEFICIAL RELATIONSHIP
As you are determining the right franchise for you, some questions to consider include:
What is offered in terms of training and ongoing support? The right franchisor will offer comprehensive training for franchise owners and an easy-to-follow business model for you and your staff to ensure that everyone is fully prepared to run the business and provide the best possible services for the customers you are slated to serve.
What sets this brand apart? Within the home services industry, PremierGarage stands apart by offering prospective franchise owners the flexibility to run their business as they see fit while providing them the resources to encourage them to expand on their own time.
What about franchise marketing support? One of the major incentives to starting your business as a franchisee versus an independent owner is the guaranteed backing of a winning marketing team. As opposed to taking the solo route, owning a franchise comes with the experience of an established brand and its team of industry experts who are always available to help make boost your impact and visibility.
FIND YOUR HOME WITH PREMIERGARAGE
As the nation's foremost complete home organization franchise, PremierGarage provides both our customers and franchisees with a comprehensive model to support all your needs. Call us to learn more about how we can build the ultimate franchisor-franchisee relationship together.