Franchise ROI: Tips for Making a Financially Savvy Investment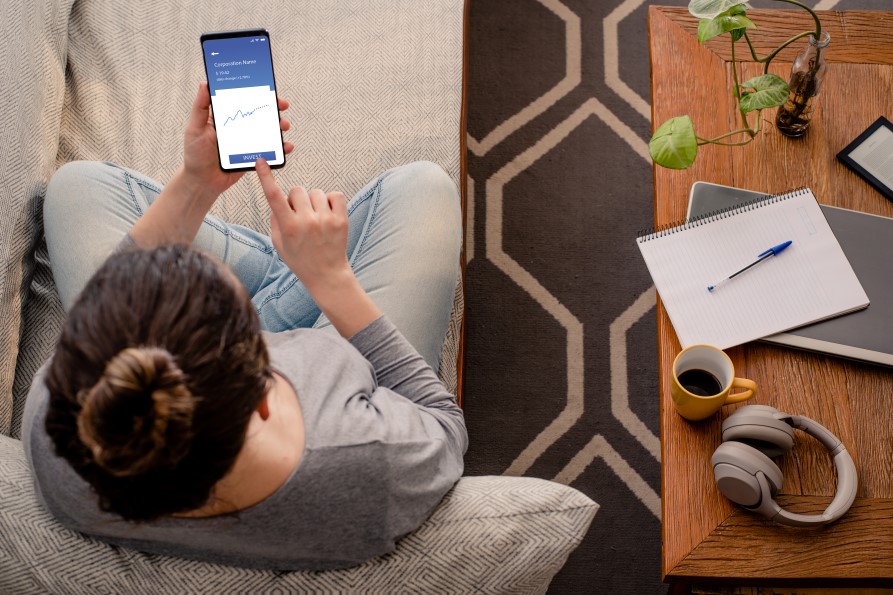 Before you settle on a franchise, be sure you understand what kind of return on investment it is expected to deliver. Here's what to consider before investing.
CALCULATE YOUR RETURN ON INVESTMENT
It's important to consider exactly how much you're investing, and that doesn't just mean money. Some investments are considered passive, meaning that you invest a straightforward amount of money, but no significant time or energy. Such investments include things like stocks and bonds. With passive investments, the riskier the investment, the higher average return you can expect to make over time. A general rule of thumb is that an average annual return between 5%-12% is considered good, while anything above 12% is excellent.
But buying a franchise is far from a passive investment. In addition to your monetary contribution, you will be committing your time and talent to run your business, which is a significant factor in your overall investment. So, when considering your ROI, all of these elements should be factored in. A simple but sometimes overlooked question to start with is: What is a "good" franchise ROI? It's reasonable to assume that a franchise investment should provide a return for both the money and the work invested in the business, so calculations are much more complicated than they would be with a passive investment. And the expected return is likely to be much higher. You want to see your hard work pay off.
CONSIDER THE MOST PROFITABLE INDUSTRIES
Franchise ROI is not simply determined by the size of its customer base and demand for the product or service it offers. Take the food industry, for instance. Everyone needs to eat, but there are other factors at play to determine whether franchise owners will see any return on their investment, and how soon.
Another competitive industry is the personal care market, including health, beauty and fitness. People want to look and feel good, and there are endless ways for companies to cater to consumers' various needs. Year after year, fitness-related franchises have ranked on Inc.'s 5000 List of the fastest-growing privately owned companies in the U.S.
With Americans working longer hours than anyone else in the industrialized world, many folks don't have the time or energy to devote to home care. According to Brandessence Market Research, the home improvement market size reached $798.1 billion in 2021, and is expected to grow at a CAGR of 4.6 percent through the end of 2028. As a result, the potential profitability of a home services franchise has never been higher.
CHOOSE THE RIGHT FRANCHISE
There are several factors to consider when looking for a franchise that will give you the greatest chance of turning a profit. An ideal franchise should appeal to your local demographic, provide a strong support system for franchisees, and have an established and positive reputation.
It may be interesting to analyze Item 19 of the franchise disclosure document (FDD), which outlines the business's financial performance. While past performance cannot predict or guarantee your own business's success, it can serve as an indicator of patterns and possibilities. A lawyer or accountant can help you navigate and crunch the numbers to identify the right investment for you.
ASK AROUND
One of the simplest and most important ways to find a profitable franchise is to speak with current franchisees. In addition to Item 19, a franchise's FDD will provide a list of current franchisees for you to contact and build a clearer picture of what your future with that company may look like.
Some questions to consider asking include:
Did your total initial investment differ significantly from what was outlined in the FDD?
How long was your business operational before you made a profit?
Are your annual profits consistent year to year?
If you could go back, would you still choose to invest in this franchise? Why?
You may not get all the answers, but simply having a conversation with current franchisees and asking franchise questions can help you gauge their level of satisfaction and give you a sense of what a particular franchise has to offer.
LONG-TERM POTENTIAL WITH A HOME SERVICE FRANCHISE
One major deciding factor in a strong franchise return on investment is selecting an industry that is recession-resistant with long-term growth potential. Estimates for the total financial impact of the home service industry may differ, but all industry experts can confirm that the market has never been stronger. Home service franchises cover a range of services including but not limited to handyman work, yard care, cleaning, repair and maintenance, and various other larger scale home improvements. The potential for franchisees is limitless with the right company.
With nearly 200 franchised territories across the U.S. and Canada, PremierGarage is the premier total garage optimization franchise in North America and a leader in the overall home services industry. Offering prospective franchise owners reasonable startup costs, ongoing training and support, a winning business model, and an enviable ROI, PremierGarage appeals to financially savvy investors from all backgrounds.
To learn more about franchising with PremierGarage, take the next steps today.