3 Pros and Cons of Franchise Ownership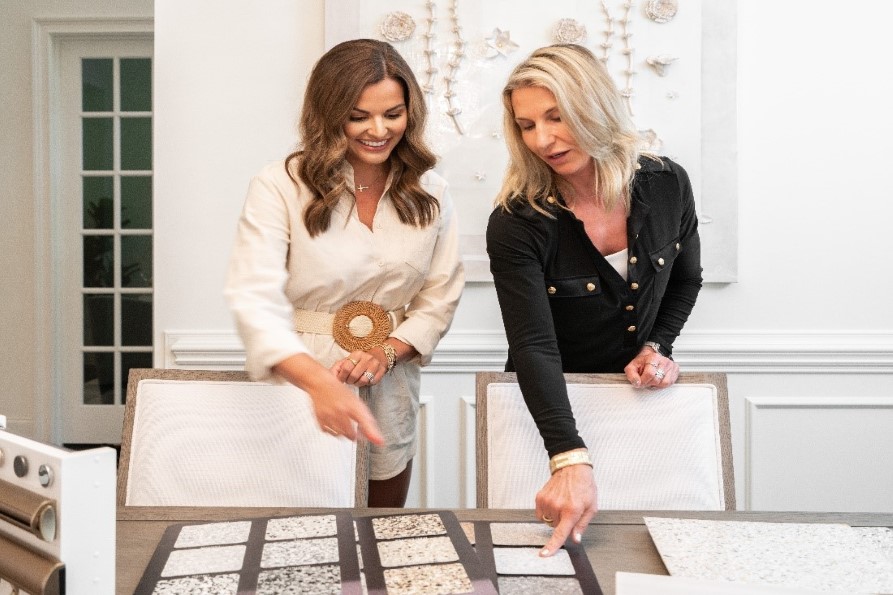 Deciding if you should enter the world of franchise ownership often leaves you with more questions than answers. You want to learn more but don't know the right questions to ask. Well, you've come to the right place. Explore franchise ownership's three pros and cons and decide if it's the right fit for you.
#1: Brand Recognition
Countless national franchises, like your favorite restaurant and hardware store, invest in brand recognition to boost support and loyalty. Franchisors understand the importance of a strong brand presence in local neighborhoods and its effect on the surrounding community. Choosing an eye-catching color scheme and easily recognizable logo helps to draw traffic, and franchisors use this knowledge to their advantage.
Cons: Working with highly reputable companies can be intimidating for first-time franchise business owners. Recognizable brands come with high customer expectations, which may be hard to live up to if thrusted into the world of franchising ill-equipped.
Pros: With the right franchise, you can attract customers quickly with a nationally recognizable name. It's no secret that customers want to feel a sense of familiarity when conducting business. It helps build trust and establishes expectations for the customer and the franchise. In addition, participating in franchise ownership will eliminate the hassle of curating brand recognition on your own.
#2: Marketing Efforts
If you could rate your social media expertise, what would it be? Posting on social media with no expectations is much easier than intentionally posting in hopes of converting views into leads. Franchises at the top of their game master the machine of social media and email marketing to better understand the behavior of their target audience and optimal ways to serve them.
Cons: Franchises with a built-in online presence require franchisees to stay updated with new promotions and evolving industry trends. Those who enter franchise ownership without the proper guidance may find keeping up with the latest industry news overwhelming.
Pros: Working with a top-tier franchise like PremierGarage, allows new franchise business owners to effortlessly connect with their customers through multi-channel marketing. PremierGarage reaches millions of potential clients through digital marketing initiatives that boost national and local brand awareness. In addition to a solid social media and email marketing presence, PremierGarage helps its franchisee's business look the part with professional product photography. Entrepreneurs who rely on the marketing efforts of their franchisors lighten their load and redirect their attention to other business functions.
#3: Work in a Booming Industry
Several small businesses go belly up within the first few years because their services aren't in high demand. Successful franchises do industry research to understand how the current state of the economy affects customer spending habits and what goods and services consumers are likely to purchase. Participating in franchise ownership eliminates the guesswork of studying industry trends.
Cons: Industry trends and consumer behaviors are constantly changing depending on the economic climate. So, franchise business owners have to trust that their franchisor's research is up-to-date and accurate.
Pros: Franchises like restaurants, affordable clothing stores, and home remodeling services remain profitable due to their ability to switch gears and market toward their customer's current needs. As a result, remodeling services like PremierGarage continue to see lucrative profit margins.
Since 2021 the home renovation industry has exploded. Several homeowners are outgrowing their current living space, and instead of moving, they are adding additions to their homes to accommodate their expanding families. In other scenarios, due to the 2020 and 2021 lockdowns, several homeowners have an influx of clutter in their garages and are willing to pay top dollar to organize and renovate their storage spaces. Working in a high-demand industry with opportunities for exponential growth is an excellent way for those interested in franchise ownership to flourish.
Become a Franchise Business Owner With PremierGarage
Why franchise with PremierGarage? We set new franchisees up to succeed with top-of-the-line training and support, built-in business models, and national and local brand recognition. Get the opportunity to work remotely and gain access to our outsourced manufacturing model that'll make your job easier. To learn more details on how PremierGarage can be a good fit for you, contact us today, and watch your entrepreneurial dreams come true!