5 Qualities of a Successful Franchise Owner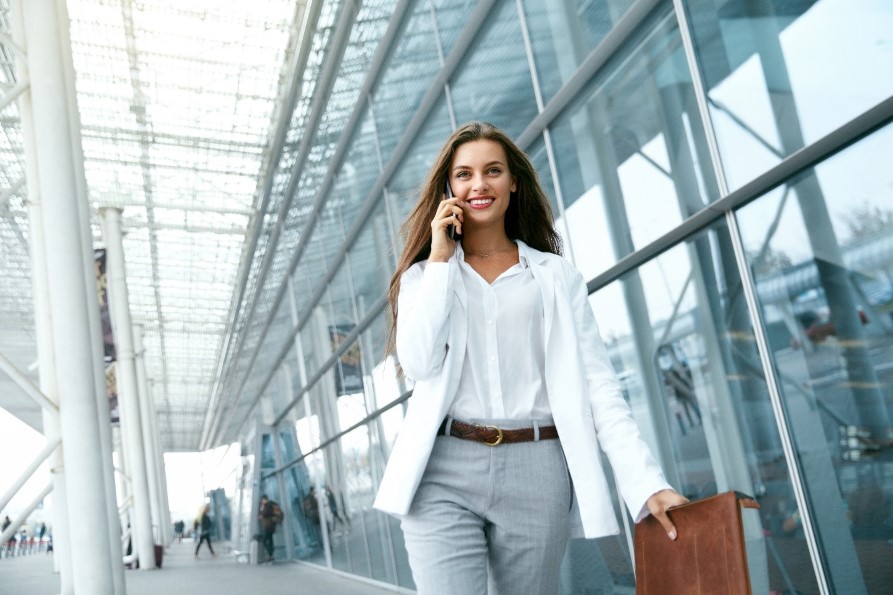 Owning a franchise can be a rewarding and fulfilling experience, but do you have what it takes? It's important to understand that it requires hard work, dedication, and certain key qualities to be successful.
5 Qualities Shared by Successful Franchise Owners
Strong work ethic. When it comes to successful franchise owners, there's a definite type franchisors are looking for. At PremierGarage, much like other franchisors, we want someone willing to put in the time and effort required to make your franchise a success. This means being proactive and taking initiative, as well as being to effectively manage and lead teams of installers, designers, and salespeople. It also means being able to handle the ups and downs of business ownership, as there will certainly be challenges along the way.
Excellent communication and people skills. As a franchise owner, you'll be interacting with a wide range of people, including employees, customers, vendors, and other business partners. It's crucial to be able to communicate effectively and build strong relationships with these individuals in order to ensure the success of your franchise.
The ability to follow systems and processes. Franchise businesses operate under a specific set of systems and procedures that have been proven to work, and it's important to follow these guidelines in order to achieve the desired results. This means being able to adapt to new processes and technologies, as well as being willing to take direction from the franchisor.
Good problem-solver. As a franchise owner, you'll inevitably encounter challenges and setbacks, and it's important to be able to identify the root cause of these problems and come up with creative solutions. This may require seeking guidance from the franchisor or other resources, but ultimately, it's up to you to find a way to overcome these challenges. The important thing is that you're someone who can think fast on their feet.
Passion for the product. Having a passion for either the product/service you're offering or the industry you're in is paramount. This will help you stay motivated and committed to the success of your business, even during the tough times.
Tips for New Franchisees
Yes, there will be challenges on your journey toward franchise ownership. Here are a few tips to help you navigate your new role as a franchisee:
Follow the franchise system: One of the benefits of owning a franchise is that you have a tried-and-true business model to follow. Make sure to follow all policies and procedures outlined by the franchise system to ensure success.
Communicate with your franchisor: Your franchisor is there to support you and help you succeed. Don't be afraid to reach out with questions or concerns.
Stay organized: As a franchisee, you'll have a lot of responsibilities on your plate. Stay organized and keep track of your tasks to ensure that everything gets done in a timely manner.
Build a strong team: Your team is the backbone of your franchise. Make sure to hire reliable, competent employees and invest in their training and development.
Stay up to date: Keep an eye on industry trends and stay current on best practices within your franchise system. This will help you stay competitive and continue to grow your business.
By following these tips, you'll be well on your way to becoming a successful franchise owner. Good luck!
What Franchisors Seek in Franchise Candidates
As we've mentioned, franchisors typically look for individuals who are committed to the success of their franchise and willing to put in the time and effort required to make it a success. They also look for candidates with excellent communication and people skills, as well as the ability to follow systems and processes.
In addition, franchisors typically look for candidates who have a track record of success in their previous endeavors, whether in business or other areas.
Franchisors are looking for franchisees who are reliable, dedicated, and hard-working. They want individuals who are able to follow systems and processes, and who have a strong customer service focus.
Franchisees should also be able to work well in a team and have strong communication skills. In addition, they should be financially responsible and able to manage their own business effectively. Overall, franchisors are seeking individuals who are committed to the success of their franchise and willing to put in the effort to make it thrive.
Learn more about franchising with PremierGarage
PremierGarage is a member of the Home Franchise Concepts family of brands offering high-quality garage organization and storage solutions. We offer a range of services including custom garage cabinets, epoxy floor coatings, and overhead storage systems. Garages are an important space, and we're dedicated to helping customers maximize their potential. With our expert team and top-of-the-line products, consumers can trust that we'll transform their garage into the functional and organized space they've always wanted.
To learn more about the PremierGarage ownership opportunity in a booming business, contact us today. One of our franchise advisors will be in touch soon.