Flooring Franchise: Types to Consider and Deciding Where to Invest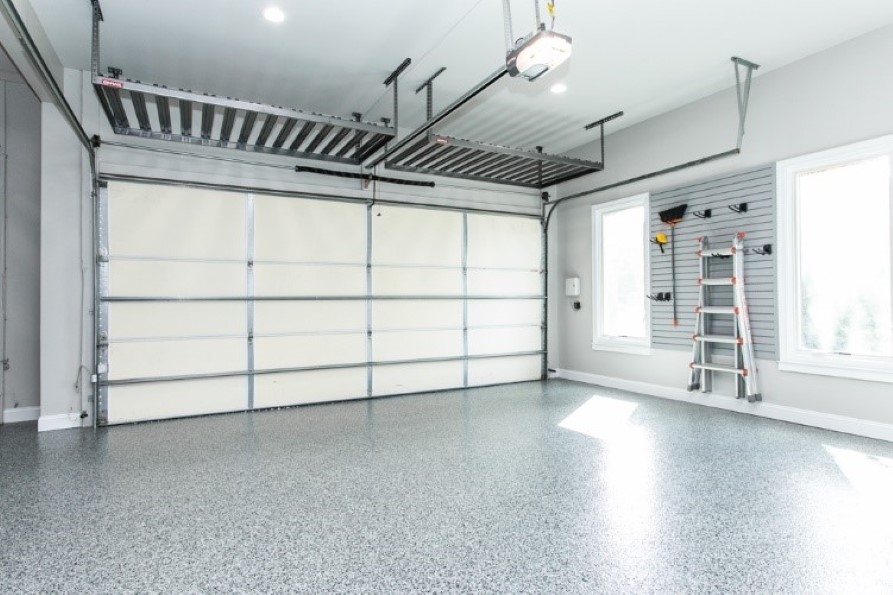 With the growing demand for quality flooring solutions, there has never been a better time to enter this lucrative sector of the home improvement industry. Let's explore the different types of franchising options, discuss the profitability of certain materials and areas of the home, explore diversification options, and shed light on the industry's outlook.
Choose Your Type
When it comes to flooring franchises, you have a wide range of options to choose from. Here are some popular types to consider:
Hardwood Flooring: Hardwood floors are highly sought after due to their timeless appeal and durability. Investing in a hardwood flooring business can provide you with a steady stream of customers looking to enhance the elegance of their homes or commercial spaces.
Carpet and Rug: Carpeting remains a popular choice for many homeowners and businesses, offering comfort, insulation, and aesthetic appeal. A carpet and rug franchise can cater to those who prefer a soft and cozy flooring option.
Tile and Stone: Tile and stone are ideal for those who want to offer versatile and durable flooring solutions. From ceramic and porcelain tiles to natural stone, this type of franchise can cater to residential and commercial customers alike.
Laminate and Vinyl: Laminate and vinyl flooring options have gained popularity due to their affordability, ease of installation, and low maintenance requirements. Investing in a laminate or vinyl flooring franchise can attract budget-conscious customers while still providing quality flooring solutions.
Profitability of Materials and Areas
While all types of home services franchises have their merits, certain materials and areas of the home tend to be more profitable than others. Here are a few points to consider:
High-traffic Areas: Flooring in high-traffic areas like entryways, hallways, and kitchens tend to wear out more quickly. Investing in materials known for their durability, such as hardwood or tile, for these areas can generate repeat business and higher profitability.
Luxury Segment: Upscale homes and commercial spaces often demand high-end flooring materials like hardwood, natural stone, or premium carpeting. Establishing a presence in the luxury segment can be more lucrative but may require higher upfront investments.
Renovation and Remodeling Market: The renovation and remodeling market offers significant potential for business owners. Homeowners looking to update their interiors or prepare their homes for sale often invest in new flooring, presenting a steady stream of customers.
Diversification with Additional Services
To maximize your franchise's profitability and attract a broader customer base, consider diversifying your flooring business by offering additional services. Some options include:
Installation Services: In addition to selling flooring materials, offer professional installation services. Many customers prefer a one-stop shop for their flooring needs, and providing installation can significantly boost your revenue.
Flooring Maintenance: Provide maintenance services such as deep cleaning, polishing, and refinishing to help customers prolong the lifespan and beauty of their floors. This can be a recurring source of income and enhance customer loyalty.
Design Consultation: Offer design consultation services to help customers choose the right flooring materials, colors, and patterns that complement their interior décor. This value-added service can set your franchise apart from competitors.
Outlook for the Flooring Industry
The flooring industry has a positive outlook due to several factors:
Homeownership and Construction: As the economy grows, more people are becoming homeowners and investing in new constructions. This increased demand for housing creates new opportunities for home improvement and repair businesses.
Rising Focus on Home Improvement: With homeowners spending more time at home, there is a growing trend of investing in home improvement projects. Flooring upgrades are often part of these renovation endeavors, ensuring a steady market for flooring franchises.
Sustainable and Eco-Friendly Flooring: Consumers are increasingly conscious of sustainable practices. Offering eco-friendly flooring options can attract environmentally conscious customers and position your franchise for long-term success.
Invest with a Solid Foundation
The home improvement category can present a rewarding and lucrative business venture, given the market's growing demand and diverse customer needs. By understanding the different types of flooring avenues available, considering profitable materials and areas, exploring diversification options, and keeping an eye on the industry's positive outlook, you can make an informed decision about where to invest.
To attain success, focus on a commitment to quality, customer service, and staying up to date with industry trends. And reach out to PremierGarage to learn more about making your franchise ownership dreams come true.