Cabinet Franchise: Getting Involved in the Home Organization Industry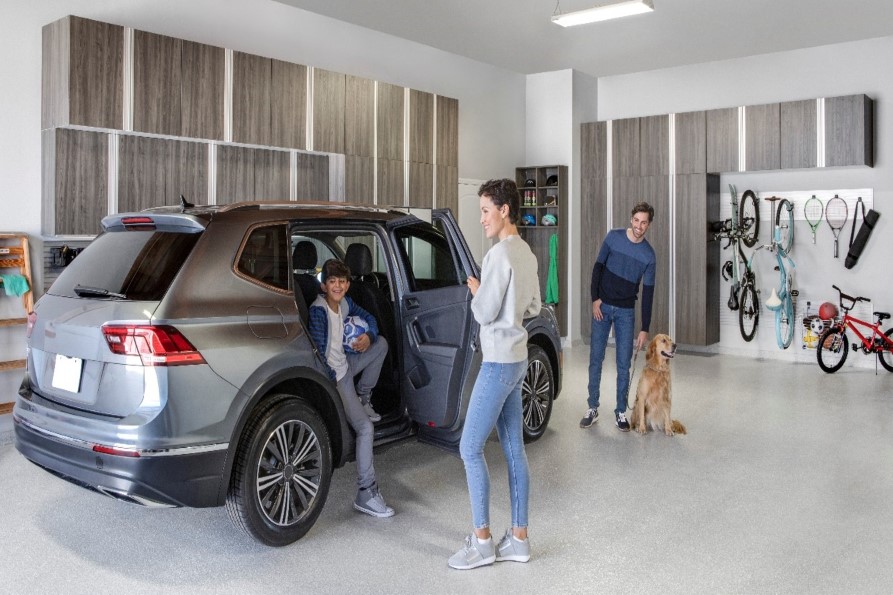 There's a strong future in the home organization industry. A cabinet franchise owner can help busy customers maximize the space in their homes and improve their quality of life.
Today's parents are busy. Juggling full-time jobs, childcare, enrichment activities, and household chores keep parents on the go. The rising cost of living and the growing number of dual-income households are creating a scheduling tsunami, leaving many parents with little downtime to enjoy date nights or hobbies.
Parents aren't the only ones discovering there aren't enough hours in the day. New technology makes it easier for employers to touch base around the clock. And remote workers often find it difficult to step away from their desks at the end of the workday. Remote workers spend approximately 2.5 more hours on the job each day.
Home Organization Lightens Load
People are turning to home organization franchises to help lighten the load and streamline household to-do lists. The home organization industry took flight as big names like Marie Kondo, Clea Shearer, and Joanna Teplin of "The Home Edit" introduced people to the benefits of tidying up. Decluttering can reduce stress and improve people's mood by giving them a renewed sense of control. Fueled by the need to maximize space and create multifunctional spaces during the pandemic, the sale of home organization products is forecast to generate $13.5 billion by 2025, according to Freedonia Group.
One of the top areas for clutter in most homes is the garage. While two-thirds of U.S. homes have garages or carports, many are too messy to park cars. At least 55% of Americans spend time in their garage pursuing hobbies, which only adds to the chaos. Tackling a garage cleanout can be daunting. And most garages lack the storage space to maintain organization. Cabinets are a flexible tool for organization, and a cabinet franchise can help customers improve the appearance of a space.
Garage Franchise Offers High Potential Rewards
If you're interested in the industry, it's important to learn about owning a garage organization franchise as well as other opportunities. This will help you put your business on the right path to grow as part of the booming home improvement market.
PremierGarage is a leading garage organization and flooring franchise with nearly 200 territories across the country. We specialize in garage cabinets, shelving, and overhead racks to add space to the garage and banish clutter. Our franchise owners are dedicated to helping customers take back control of their garages. As the home repair industry continues to post record gains, investing in a home organization franchise can help you achieve your financial and lifestyle goals.
Here's what sets a PremierGarage franchise apart from the competition:
Multiple revenue streams.

PremierGarage provides organizational solutions for homeowners and even commercial businesses, including flooring services. Having multiple revenue streams maximizes profit potential and helps builds a solid reputation.
Protected territory.

Single-territory franchise owners are guaranteed an area with at least 75,000 homeowners to ensure the customer base to meet financial goals.
In-house financing.

Opening a PremierGarage requires an initial investment of $185,220 to $298,675, including initial fees of approximately $74,950. We offer in-house financing up to $44,000 to help make our business accessible, refer to the Franchise Disclosure Document for details.
Outsourced manufacturing model.

Our mobile franchise follows an outsourced manufacturing model to reduce operational costs. We partner with vendors and brands to meet consumer trends.
Lead generation.

PremierGarage's robust national advertising program increases top-of-mind aware for the brand, and offers turnkey local marketing programs to help you grow your business in your community.
Shop-at-home services.

Our shop-at-home services simplify the buying process and cater to the demands of busy customers.
Franchise with PremierGarage
PremierGarage is owned by Home Franchise Concepts, a leading home services franchisor with more than 30 years of experience in the industry and includes multiple franchise brands, including Budget Blinds, The Tailored Closet, and Concrete Craft.
The time is right to pursue entrepreneurship by opening a garage cabinet franchise with a reputation for high-quality service. PremierGarage features reasonable fees, in-depth training, and a low inventory business model. Inquire now to learn more about pursuing a future in home organization and garage flooring.