Benefits of Franchising: 7 Reasons why Franchises Succeed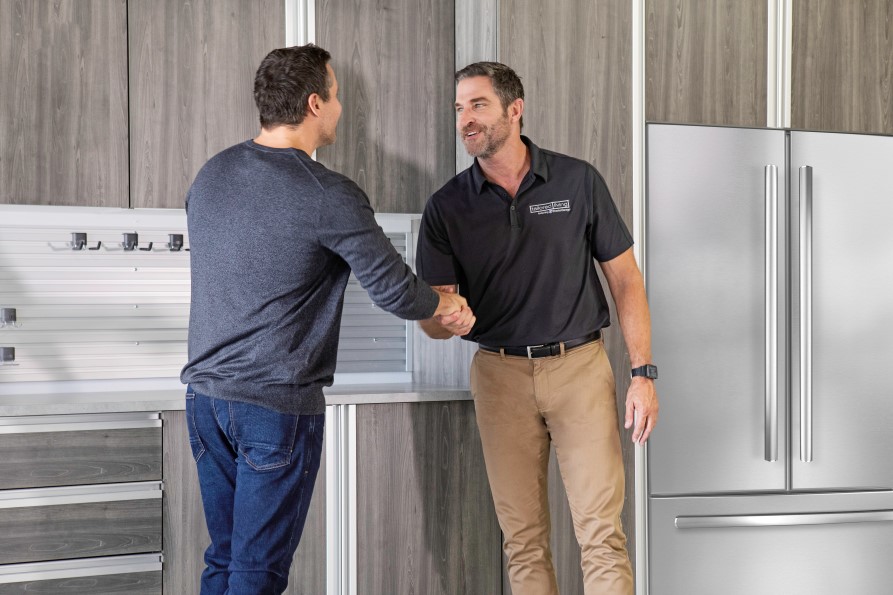 What drives franchise success? Less risk, more support, and the ability to fully research a brand are the franchise advantages that make all the difference.
A STRONG BUSINESS MODEL
Unlike independent business startups, most franchise opportunities have been tried and tested over time, honing their strengths in the marketplace. Buying a franchise means investing in a full system, which can be beneficial for new and seasoned entrepreneurs alike. Starting your own business from scratch involves a great deal of legwork and can lead to unnecessary expenditures and time-consuming trial-and-error pursuits to keep your endeavor afloat.
One of the greatest benefits of franchising is the efficiency and ease with which you can launch your business. Once you sign your franchise agreement and pay your initial franchise fee, an entire team of skilled experts are on hand to provide you with all the information and support you will need to set your path to success.
A WINNING BRAND
Compared to an untested business concept, franchise success is partly derived from its pre-established name recognition and popularity. New franchise owners benefit from a reputation that has been built up over time, reaching customers on a sometimes global scale. Franchises employ the best branding and marketing strategies to ensure that all their franchisees are able to build their business within the brand.
A COLLABORATIVE MODEL
Another unique benefit of franchising is the ongoing commitment the franchisor offers its owners. Collaboration is at the heart of any successful franchising brand, and just as you invest in your business, your franchisor is invested in you. Because it is in everyone's best interests that the brand is a success at every level, the franchise network operates with an abundance of shared resources, innovative marketing techniques, and operational support.
A SOLID INVESTMENT
Regardless of the industry, the business model you choose will determine the cost of opening your franchise. The home improvement industry offers a wide range of franchise types, from construction to handyman services to interior design, and your professional goals will dictate which market is right for you.
Initial investment costs or startup costs, found in Item 7 of the Franchise Disclosure Document (FDD), typically include the franchise fee, marketing fees, site improvements, and any equipment or inventory needed to open your business. Buying a franchise is usually less expensive because you can avoid the potential financial pitfalls of an independent business venture. And if you require external financing to help make your business dreams a reality, the probability of securing a loan is historically much higher for a franchise brand backed by a strong reputation and sustainable growth record than an independent venture.
In terms of home improvement franchise profitability, custom home organization systems are only growing in popularity within the broader industry, positioning a brand with a reasonable investment and low overhead to maintain its position as a leading franchise opportunity. The cost to purchase a PremierGarage franchise starts at $184,470, before considering the advantage of partial in-house financing and a discounted rate for veterans.
A MORE RELIABLE ROI
As people spent more time at home due to the COVID-19 pandemic, the home improvement industry saw a major increase in demand. While other industries were hobbled by the shutdowns, many home improvement businesses were deemed "essential," making them sustainable even in tough economic conditions.
Home renovation, remodeling, and organization franchise concepts offer entrepreneurs a lucrative opportunity to tap into growing consumer demand and satisfy the various needs of homeowners within their communities. With the backing and support of a winning brand, franchise owners can achieve their dreams of business ownership while avoiding the higher risks of starting an independent venture.
Many factors come into play when estimating the revenue potential of your franchise, including location, market demand, and your ability to attract and retain customers. Bear in mind any and all future possibilities when considering your investment, so that you may be prepared for short and long-term outcomes.
A STRONG FRANCHISE NETWORK
Item 20 of the FDD details the number of franchise units in operation, as well as all closures and sale transfers, as of the franchisor's most recent calendar year in business. It also provides the names and contact information of current and former franchisees, who can provide invaluable insights about their experience as you consider your options.
The best franchises make this information available before it comes time for the FDD so you can conduct your due diligence. Discovery Day, franchisee testimonials, and other news about community involvement can be easily accessed through company websites and other franchise resources.
Chances are, if current franchisees are satisfied with their experience and proud of the brand they represent, they will be more than happy to talk to you about it. Same goes for unhappy franchisees who willingly offer you cautionary tales. A strong franchise network is evident in the individual and combined success of its business owners and is a resounding testament to a brand's lasting power.
TRAINING & SUPPORT
The right franchisor is fully committed to preparing you for success. As the franchise owner, you can expect to learn about the operational requirements of the business, sales and marketing strategies, branding guidelines, financial management techniques, staff development and teamwork, and customer satisfaction. All these things are aimed at reducing the number of mistakes that conventional non-franchise startups usually experience.
PremierGarage provides new franchise owners with a comprehensive training program, ongoing operational and marketing support, and an extensive network of vendors and fellow franchisees to connect with. The Franchise Support team is comprised of industry professionals with over 60 years of combined experience in the field.
We offer a best-in-class training package that includes two weeks of classroom learning, currently taking place via Zoom. Franchisees will receive extensive product knowledge, sales training, local marketing tips, installation support, and much more, along with one week of hands-on installation training at our new state-of-the-art training facility. Following your initial franchise training, you'll have ongoing direct access to expert support teams to help you every step of the way. You can also count on regional meetings, annual conventions, and marketing workshops to help you achieve your goals.
INVEST IN YOUR SUCCESS WITH PREMIERGARAGE
PremierGarage has over 200 franchised territories across North America, and is ranked on Entrepreneur's Franchise 500 list (under Tailored Living featuring PremierGarage) for its outstanding performance in financial strength, stability, and brand power. As part of the Home Franchise Concepts (HFC) family, a leading franchisor in the home services industry for over 25 years, PremierGarage's sister brands include Budget Blinds, Concrete Craft, The Tailored Closet (formerly Tailored Living), AdvantaClean, Kitchen Tune-Up, Bath Tune-Up, and more. HFC is consistently ranked on Fortune's "100 best companies to work for" list and centers its reputation around expert-informed training, comprehensive marketing support, and results-based leadership that provide franchisees with all the tools they need to grow their business. PremierGarage owners join a franchising network that is 4,000 strong across North America, positioning them to enjoy entrepreneurial success in the world of franchising.
Franchising for more than 15 years, PremierGarage has evolved to become the preeminent provider of custom garage floor and storage solutions. By adapting and innovating within a growing industry, PremierGarage is able to offer prospective franchise owners a sustainable opportunity to build their business with a winning brand.
For both inexperienced and seasoned entrepreneurs, PremierGarage expertly delivers all the benefits of franchising, with limitless potential for growth.
To learn more about building your business with PremierGarage, we invite you to fill out this form to start a conversation.