Own a Garage Storage & Garage Flooring Franchise
Live Your Dream as a PremierGarage Franchise Owner
We Create Value For Every Owner
Own A Leading Home Improvement Franchise
PremierGarage Franchise Opportunities Available Throughout North America!
If you are interested in owning your own home improvement franchise, now's the time to explore the PremierGarage opportunity. Since 2006, PremierGarage has been providing the customized, innovative, high-quality garage flooring and storage solutions that homeowners long for.
PremierGarage is the only premium total garage optimization partner that works with the homeowner to provide solutions that bring increased functionality, flexibility and design to the multi-dimensional requirements of their garages, maximizing space and redefining personal style.
Today, more than ever, the garage has become a space that provides much greater value than just parking a car or storing tools and equipment. Homeowners are using their garages as an extension of their home, from outfitting the space to provide additional workstations, to creating craft and hobby areas, to providing a place for families to gather and play, the need for custom garage storage solutions and garage flooring are in demand.
PremierGarage offers a low inventory, high margin business model, making it a conducive home improvement franchise opportunity for entrepreneurs who want to start their own scalable business backed by a large and formidable brand with more than a decade of experience.
Now's the time to realize your dreams of business ownership in the lucrative home improvement franchise industry and experience the freedom and security that comes with being your own boss. Let's Get Started
The Opportunity Is Yours
The home improvement industry is thriving! This is your opportunity to get in on a franchise opportunity offering in-demand products and services including custom garage cabinets, overhead storage racks, wall storage, shelving and countertops, automated Smart garage solutions, and polyaspartic floor coatings and flexible floor tiles that take organization and style to the next level. As a PremierGarage franchise owner, you'll also have the opportunity to offer a full line of commercial cabinetry and industrial strength flooring solutions for businesses.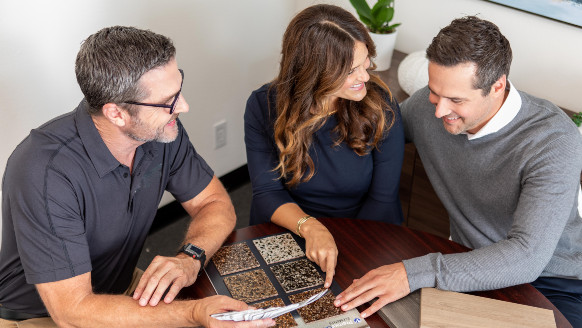 It's Time to Invest In Yourself
If it's time to consider your financial future, and you have a longing to work for yourself, it's time to consider the PremierGarage franchise opportunity, It's the perfect investment for those with an entrepreneurial spirit, but who don't want to start their own business from the ground up. By following our proven business model, access to our proprietary 3D design software, and with a team of industry support experts behind you, you will be in business for yourself, but not by yourself. It's time to explore our low-cost investment opportunity.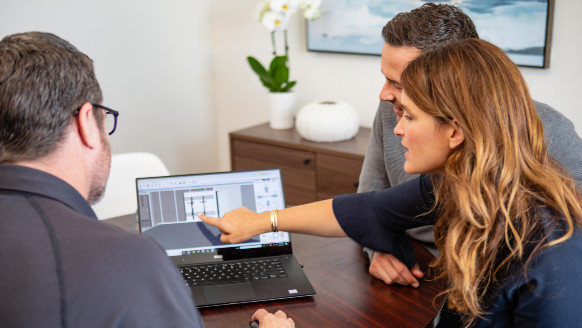 Industry Awards Accolades
To be recognized as the leading solution and provider garage flooring and garage organization products is an honor. Under our former name, Tailored Living featuring PremierGarage®, we've been delighted to receive a number of prestigious accolades by franchise networks and by the home improvement industry. Below are some of our most recent honors.