Rev Up Your Future With a Lucrative Garage Remodel Franchise
LIVE YOUR DREAM AS A PREMIERGARAGE® FRANCHISE OWNER
WE CREATE VALUE FOR EVERY OWNER
PremierGarage Franchise Opportunities Available Throughout North America!
The need for custom garage storage solutions and garage flooring are in demand. Take advantage of the fast-growing home improvement industry with a PremierGarage flooring franchise. Since 2006, we've been providing the customized, innovative, high-quality garage flooring and storage solutions that homeowners long for.
Today's homeowner expects more from their garage than just a place to store vehicles, tools and equipment. Homeowners are also using their garages as an extension of their home. With a garage remodel franchise, you will help maximize garage storage space with solutions tailored to a family's activities and needs with a combination of garage cabinets, shelves, wall storage racks and overhead storage.
PremierGarage is a garage remodeling, organization, and flooring franchise all in one. We offer you a low inventory and high margin business model. This makes us an ideal home improvement franchise opportunity for entrepreneurs who want to start their own scalable business. Plus, PremierGarage is backed by Home Franchise Concepts, a subsidiary of JM Family Enterprises, with more than 30 years of home improvement franchising experience.
Now's the time to realize your dreams of business ownership in the lucrative home improvement franchise industry. Ready to experience the freedom and security that comes with being your own boss? Learn more about the opportunity in the video below.
Here's Your Opportunity to Succeed
This is your opportunity to get in on a garage remodel franchise that offers the in-demand products and services that homeowners want. PremierGarage franchise owners provide custom garage cabinets, overhead storage racks, wall storage, shelving and countertops to automated Smart garage solutions to advanced flooring systems to take garages to the next-level of organization and style.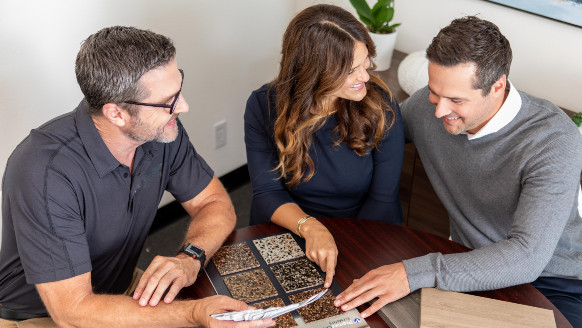 Be in Business for Yourself, Not by Yourself.
A PremierGarage franchise opportunity is the perfect investment for those with an entrepreneurial spirit, but who don't want to start their own business from the ground up. You get all the support and tools you need, from our proven business model to our proprietary 3D design software. Plus, you'll get a team of industry support experts that will stand behind you every step of the way.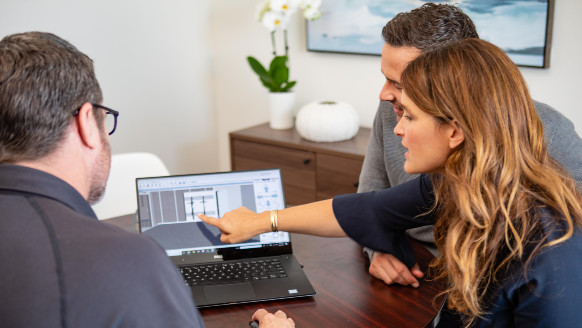 Industry Awards Accolades
To be recognized as a top home improvement franchise is an honor. Under our former name, Tailored Living featuring PremierGarage (now The Tailored Closet) we've been delighted to receive a number of prestigious accolades by franchise networks and various leaders in the home improvement industry. Below are some of our most recent honors.
Own A Leading Home Improvement Franchise